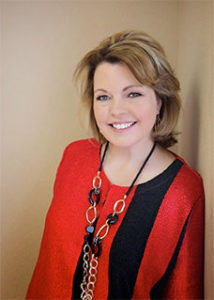 By Lori Ballen for Active Rain
Real Estate Agent with The Ballen Group Real Estate Network, The Ballen Method
Your real estate website is your digital calling card. What do visitors see when they land on your home page? More importantly, what do they see when they view your website from a mobile device? First impressions are powerful. Your website is your opportunity to make a stellar first impression. But there's more.
User experience is the most important aspect of your real estate website. Imagine inviting a guest into your home. Your main goal is to make them feel comfortable, right? You typically offer them a seat, a beverage, and delightful conversation. Your website guests should be treated with that same hospitality. But how do you turn a cold Internet presence into a warm user experience?
Here are 10 Essentials for a Powerful Real Estate Website:
Mobile Matters (A Lot!):
Several reports suggest that upwards of 55% of web-surfers are browsing from their smart phone or tablet. Smart phones are the first things people reach for when they wake up at least 50% of the time. Furthermore, 57% of users say they will not recommend a business with a poorly designed mobile site. (source: Impactbnd.com)
The Need for Speed: 
We live in a fast-paced society with short attention spans. Your website should load at lightening speed, or you're likely to lose viewers and increase bounce rates. Lightening speed translates to 3 seconds or less. You can test your website's load time at pingdom.com. Each time you create a new page in your website, test that page for speed. If it's less than 3 seconds, consider revising. Image sizes, videos, interactive maps, social sharing widgets and other factors contribute to load time.
Consistent Branding:
You can easily identify several companies through brand awareness. What comes to mind when you think of a pink bag? Baby blue box? A swoosh on the side of a shoe? A red can? Brand awareness speaks volumes without saying a single word. What does your branding say about you and your business? Your brand should be consistent across your print marketing and your digital marketing. Instill brand awareness upon your website's visitors. Your NAP (Name, Address, Phone Number) should be consistent in how it's presented. If you use parenthesis around the area code in one area, all other areas should also use parenthesis around the area code.
Pictures Speak a Thousand Words:
People connect with faces, not logos. Although your branding should be high quality and consistent, placing a professional picture of yourself can help dramatically in relationship building. By placing your picture on your website, you're conveying that you're a real person. When you meet with that client for the first time, they're more likely to feel like they've already had a chance to get to know you.
Spelling and Grammar:
You don't need to be an English major to create a real estate website, but you sure do need to dot your i's, cross your t's, and use a spell checker. When you have glaring typos, fragmented sentences, misplaced punctuation, you're sending a signal to viewers that you didn't care enough to present a professional presence.
Interesting Verbiage:
Many professionals make the mistake of trying to "deepen their voice" when writing. This can come across as insincere, or worse: boring. While you do want to maintain a certain level of professionalism in your business content, it doesn't mean you have to be bland, dry, or void of personality. In fact, it's often the personality that wins a client over. Let your personality shine through in your real estate website so viewers can get to know who you are, how you tick, and why you stand above your competition. Your welcome message and "about us" page should be inviting and interesting to viewers.
Qualifications:
While it's true that people are drawn to a personality, it's also true that viewers want to know you're qualified to do the job. Your real estate website is the perfect place to proudly showcase your certifications, awards, and philanthropic activities. Prove to viewers you have what it takes to get the job done.
Testimonials:
Word of mouth is the most powerful form of advertising available. It's also the least expensive. When you win a client over with a charming personality, excellence in service, trustworthy qualifications, and you get the job done, ask them to provide a review or testimonials about your service. Prospects can be wooed by the success stories of others.
Listings and Search Capabilities:
Of course, the whole reason you're going through all the trouble of presenting a professional real estate website is to sell houses. How you display those properties could make or break a user experience. Make sure your listings pages are designed with the user experience in mind. Here, too, you should think about mobile views. Table listings could lead to long scrolls on a mobile device, causing the user to lose interest, whereas a carousel display requires a simple tap of the finger to show the next property. Your viewers should be able to search homes by price, location, and features.
Lead Capture:
Not everyone is going to hop on the home buying or selling bandwagon. When dealing with what often equates to the purchase of a lifetime, some relationships need nurtured over time. But if you fail to capture a name and email address (at minimum), then you lose your ability to provide valuable information to that person in the future. It is imperative that you include calls to action (CTA) throughout your website. Call now. Click here. Read more. Email me. Share this page. Tweet this quote. You MUST direct your viewers into the actions you want them to take. Do not leave it to chance, even if it seems blatantly obvious.
You might also enjoy: Is Your System a Lead Conversion Website?
The Real Estate Website Bells and Whistles
Now that we've covered the fundamental foundation of your website, there are additional features you can include, provided they don't weigh down your website's load time.
Home Valuations:
Yes, may curious Georges want to know what their home might be worth if they decided to sell. But those curious Georges may convert to clients if you give them what they want. This is also another handy-dandy way to capture leads. And with third party plug ins, home valuations can be a simple add-on to your website.
Find, Follow, Friend, Connect:
Good luck finding someone who is absent from all social networks. In Contrast, rarely do you find one person across all of the social networks. Although it's not necessary to be active in posting on all networks, it is handy to have a presence so your viewers can connect with you on their network of choice. If nothing else, create a profile page so when people conduct a search on their preferred social network, they can at least find your contact information and a link to your website.
Social Sharing:
When a viewer finds value on your website, there's a great chance they're going to want to share that information with their friends, family, associates, and social network peers. Make it easy for them: Include social network sharing buttons on your website and blog pages to encourage shares.
Bloggedy, Blog, Blog!
Okay, this is really more of a necessity and less of a bonus feature if you're concerned with Search Engine Optimization and nurturing relationships.
Your blog is your opportunity to provide viewers with valuable content to help them make a decision. How to prepare for a mortgage application, how to stage a home to sell, community pages, hyperlocal pieces.
But you may choose to host your blog in a completely different location than your website. No problem: Use a link in your navigation bar that will lead visitors to your blog where they can learn all about buying or selling properties, market reports, or other juicy tidbits about the real estate industry.
Also Selected for You: What Every Real Estate Agent Should be Blogging About
Videos
Videos are powerful forms of media that can pull viewers in for more information. You can record yourself driving around a neighborhood to convey community appeal. You can demonstrate "how to" tips, tricks, and tools. Get creative with video creation. Another bonus to video is that video keeps viewers on your website longer, which builds ranking in the search engines. When a viewer spends longer periods of time on your website, the search engines recognize your content as being valuable to that user.
Summing it Up:
Your real estate website is not a luxury item, nor is it something to take lightly or create haphazardly. Consider user experience above all else. Make sure your website is user friendly, mobile responsive, with fast load speeds. Check your spelling, grammar, and punctuation. Be consistent with your branding and flash a smile at visitors through a professional image. Use inviting verbiage to avoid boring your Internet guests. Use frequent calls to action to foster lead capture. Display your qualifications and testimonials proudly, and present your listings carefully. Then, throw in a few bells and whistles to help you stand out in a crowd. Create a lasting first impression with a powerful real estate website.
Did you know Ballen Brands creates real estate websites? Get in touch today to learn about Ballen Real Estate Websites (B.R.E.W.). Give us a call at (702) 917-0755, or email [email protected]