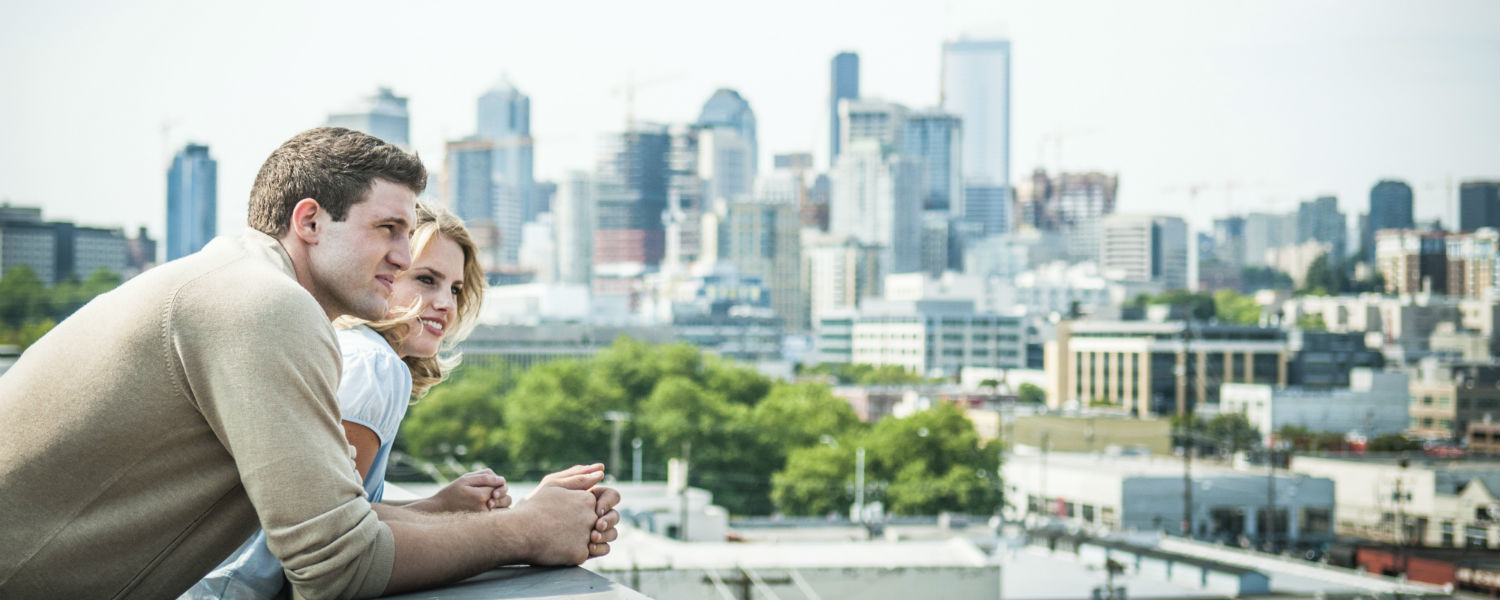 Rent until you can stay put
When deciding whether to rent or buy a home, don't forget the fees, commissions, and closing costs that come with buying, says Darrow Kirkpatrick of CanIRetireYet.com. Local prices and appreciation trends matter too. Use the rent/buy calculator at Trulia.com to see the tradeoffs. A good rule of thumb is to rent if you might move in three years or so. (For more help with the decision, see "Should I Rent or Buy a Home?")
Ready to Buy? Remember 28/36.
Eight years after the real estate crisis, lenders are making mortgages more accessible. But don't go back to the old days of high borrowing, even if a lender offers some wiggle room. Housing should take up no more than 28% of gross monthly income; housing plus other debt, 36% or less.
Fix up your Home  – The cheap way
Looking to sell fast? Curb appeal literally gets buyers in the front door. An overlooked simple project: a fresh seal coat on the driveway, which "gives a pop" of a first impression, says Kokomo, Ind., agent Paul Wyman.
Fix up your Home – The Luxe way
You'll get the most bang for your buck by adding living space, says Craig Webb of Remodeling magazine. An attic bedroom and basement remodel average $51,700 and $65,400, but, he says, "buyers will appreciate that you made space that wasn't previously available." (For a rundown of major projects and what they return in your area, check out Remodeling's annual Cost vs. Value survey.)
Ditch the 30 year Mortgage
The 30-year mortgage has been called the best friend of the middle class, since it allows families to buy bigger homes. But is that in your best interest? Meet your new buddy: the 15-year loan. The shorter term makes you stay on a tighter budget. The trick is to commit before picking a house, because "that really forces you to save," says financial planner Ron Rogé. Say you can afford $1,950 payments on a $400,000 home with a 30-year loan at 3.75%. With a 15-year at 3%, you'd have to settle for a $310,000 home. But you'd have a better shot at retiring debt-free. And the total cost savings are immense.
Pick the right 'Hood
"Don't buy in the part of town that's already hot—you'll have missed the opportunity to buy low and sell high," says Stan Humphries, chief economist at Zillow. Look in an adjacent area "and wait for the cool to come to you." And don't listen to that old saw about buying the worst home on the best block. That will bite you when it comes time to sell. One surprising indicator of value? Starbucks. "Homes within a quarter-mile of Starbucks doubled in value, whereas the average home in the U.S. appreciated 65%" from 1997 to 2013, Humphries says.
Article from: Time.com
Save