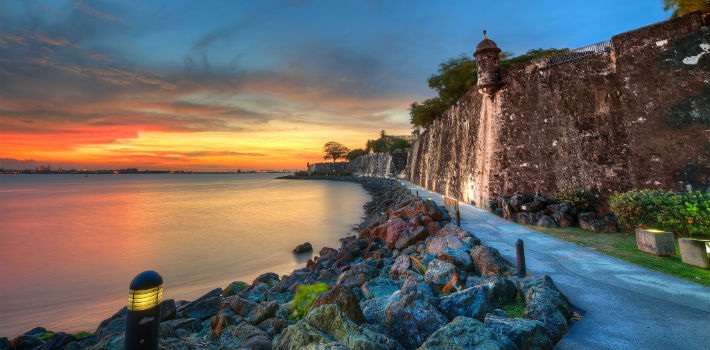 Who is buying in Puerto Rico right now and why-and what are they buying?
Puerto Rico has always been of high appeal for the international market due to its climate, beautiful beaches, magnificent gastronomy and its deep rooted history. The fact that real estate values have reached their lowest point since the beginning of the local recession, has created an excellent opportunity for well informed buyers; that together with the tax incentive laws (Act 20 & 22) enacted in order to attract foreign capital and encourage investment on the island,  make living and working in Puerto Rico more enticing than ever before for foreign investors either to establish their principal residence, invest, relocate and/or establish their businesses.
In addition, the local market has maintained a reasonable pace despite the market phase in which we find ourselves and we have observed an increase in individuals from different professions using real estate as a principal investment instrument.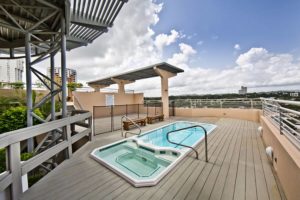 How is the local property market performing and what (negatively or positively) is influencing this performance and especially in the light of Puerto Rico's well-documented economic problems?
As in any recessionary period, the industry prices have experienced a consistent decline during the last eight (8) years; this in turn has brought historical opportunities to both local and international buyers, where they have been able to make excellent investments that produce returns difficult to match on American soil. In addition, the still available low prices, have enabled countless of single individuals and young couples to acquire their first home.
Although the price reduction applies in general terms, there are certain market segments that have been positively affected by government initiatiatives, such as the tax incentive laws enacted by the PR government in 2012 (Act 20 &22) to attract foreign capital and investors.This together with the island's attributes such as its climate and geographical location, among other factors, create the ideal conditions for thousands of people to choose PR as their destination for primary residence,  to operate their businesses and export their product and/or services. Due to this injection of individuals and / or businesses with high purchasing power, the "High End" market in sectors such as Condado, Dorado, Palmas del Mar and others, have been positively impacted, reducing the available inventory in these sectors and raising their prices.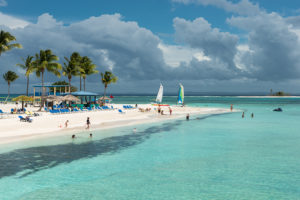 What are the most popular locations with foreign buyers and why?
Places of greatest demand for "foreign buyer" are: o   Old San Juan due to its invaluable centuries-old architecture and history, its rich cultural diversity, and its classification as a unique destination as being the "oldest preserved Amercia city". o   Rincón a place of preference for many Americans due to its rich beaches for surfing, o   Condado for its cosmopolitan and magnificent Hotels and Isla Verde which has the most famous urban beach of the island.o   Aguadilla has become a hub of multinational companies due to its strategic location and has managed to attract many corporate families. o   Palmas del Mar in Humacao is considered the best "Resort of the Caribbean" offers a beautiful Golf Field designed by Gary Player, in addition to the Yatch Club & Marina restaurants, and o   Dorado which has been one of the favorite places for families that come to PR as a results of the previously mentioned Act 20/22 incentives, mostly attracted by their beautiful planned communities, golf courses, hotels, and beaches.
What types of property represent good value at the present time?
There are some segments in the market that represent a good opportunity for typical buyers, such as: properties adjacent to the beach, golf courses, gated community properties, residential apartments and commercial premises located in urban areas, as well as eco and agricultural lands, among others.
Would you advise foreign buyers to purchase within a gated or managed community? Are there any restrictions on non-US citizens buying property in Puerto Rico?
Not necessary, as the old saying says, Location, location, location.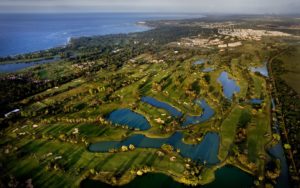 In your view, what's the best option in terms of buying a golf course property and why? (By the way I have played TPG Dorado Beach)?
As mentioned above, PR is one of the best alternatives in the world to invest in real estate, mainly because of the real estate appreciation, and its location as a Caribbean island, while at the same time enjoying American Citizenship, US Currency and Federal Laws. All these attributes make PR a great and a safe place to live; nevertheless, properties in golf course communities such as Dorado Beach East and Palmas del Mar have experienced an increase their prices due to increased demand of the High-End market.
How do prices for such golf courses properties compare with similar in, say, Florida or Punta Cana?
I can't expand in this subject since I'm not well informed about market behavior in such places.
What advantages, if any does Puerto Rico have over Florida or the Dominican Republic as a place to buy?
All previous answers speak for themselves but I believe each Country has its own magic.
Is buy-to-let a worthwhile option for investors and how could such a property be managed from afar?
We are in the ideal moment for a typical buyers and/or investors to buy properties due to all the attributes already mentioned, specially the new laws created to place PR as the Tax Heaven and the New Singapore of the Caribbean PR, which turns PR into the safest place to live and invest.
-Iván Zavala Steidel, Reality Realty CEO